---
THE FIRST HUMAN BORN IN SPACE (2015)
Film, Writing, Installation.
---
In a series of transmissions,
The First Human Born in Space
examines the long-term effects of the condition of outer space on the human subject, mind and body. The orbital perspective of the native astronaut provides an alien vantage point on Earth from an environment of pure technological mediation. The project explores the ideology of function as it extends from engineering into the social realm.
---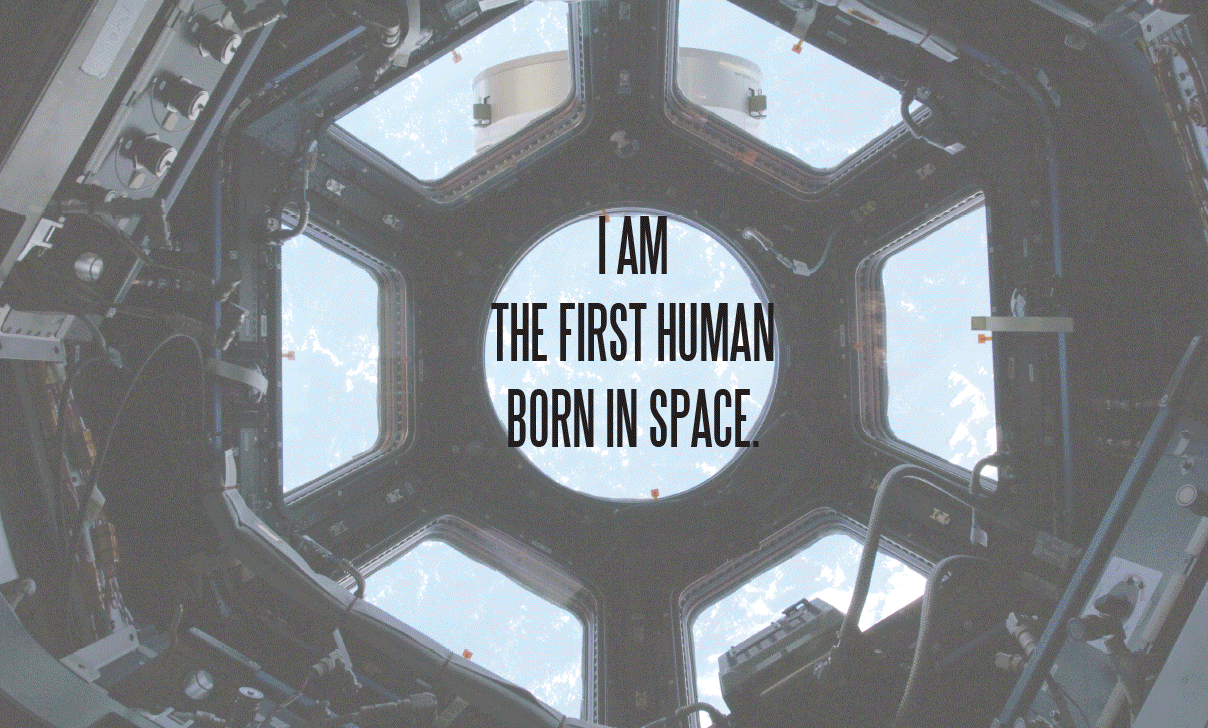 8 Films, HD Video, Color, Stereo Sound, Loop (20min49secs), 2015.

The First Human Born In Space is a multi-disciplinary project primarily composed of short films written and directed by Jasmin Blasco, produced by Pico Studio in partnership with Creative Migration. Flipping the pioneer narrative on its head, the films tell the story of the native astronaut through a series of fictional journal entries authored by a theoretical entity: The First Human Born In Space.

The project debuted in TILL IT'S GONE, an Exhibition on Nature and Sustainability, at the Istanbul Modern in January of 2016. It featured artists from various periods and geographies, exploring artistic positions and approaches to ecological issues and to the world we live in.

01. 01. ORBITAL LAUNCH


"I am the first human born in space. Today I leap."

---

01. 02. SPACESHIP MUNDANE


"Dale is an extremely patient and diligent over-achiever."

---

01. 03. BONELESS MACHINE


"I am floating around."

---

01. 04. ABSTRACT SCAFFOLD


"Procedure by procedure, I follow the process of procedure."

---

01. 05. SPECTACLE & COMPETITION


"The always-on media chaos of the Mars habitat."

---

01. 06. MODELING CONSENSUS


"I've never breathed an ounce of fresh air."

---

01. 07. LOWRISE


"Good old 'murica time."

---

01. 09. THE ASTRONAUT'S DREAM


"I tried to dream a crowd."

---
---
---

02. 01. FREE TIME


"Space Baby is going to the old ball game."

02. 02. OMNIVORE


"Why not eat everything?"

02. 03. TARSIER


"Ancient Lemuria."

---
Credits:

Writing and Concept: Jasmin Blasco
Performance: Jordan Rountree
Producer: Sacha Ben Harroche
Image: Francesco Colombo
Sound: Jeremy Emery
In Partnership With: Creative Migration.
---