---
DOUBLE EXPOSURE (2019-20)
Film, Curatorial, Event
---
Double Exposure offers an exploration of an artist's work through the twin lens of their cinematic influences and their own audiovisual production. Co-curated with Anna Milone.

---
Double Exposure is a monthly screening held at Jasmin Blasco's studio in Chinatown. From December to May, curator Anna Milone and the Studio will invite a contemporary artist to select two films to be presented concurrently: one of their own single channel works, and a film of their choice (other artist film, fiction, documentary...) The screening is an opportunity to discover the work of a particular artist in perspective with a film that is in some way important to their practice, allowing for echo and dissonance. Double Exposure offers an exploration of an artist's work through the twin lens of their cinematic influences and their own audiovisual production.

++See full program below++

The technique of double exposure in photography has been used to create mirror images and ghostly doubles. We propose to think through this process of superimposition as a way to critically reflect on the ways that all images are constructed. The artists invite us to examine their contributions as image producers today: how do they construct and deconstruct representation, how do they position themselves within a framework of other audio-visual references? By contextualizing their work, they invite us to become active spectators and listeners by changing the way we look at and comprehend images.

Double Exposure will be held on the first Monday of each month and will follow Jasmin Blasco's monthly DUBLAB radio show, which will also feature the presenting artist in a conversation about their relationship to sound and listening.

After the screening, Anna Milone and the Studio host an informal conversation between artist and audience, to explore the influence of the film on their practice and thinking, and the ways that the shared culture of cinema impacts artistic practice generally.

WHEN:
Every first Monday of every month, Free with RSVP

WHERE:
Address and information on RSVP to info@jasminblasco.com

---

UPCOMING SCREENINGS:

March 2nd 2020.

Shagha Ariannia, Mixtape, 2015 and other film to be announced.


---

April 6th 2020.

Paul Pescador, Greetings Friends, 2017 (54 minutes) and Christopher Münch, The Hours and Times, 1992 (60 minutes)

"Greetings Friends" is a full-length essay film titled after a Disney Studio produced film.

In 1941, the United States government created the Office of Inter-American Affairs out of concern for the potential Nazi infiltration in Latin America. They hired Walt Disney to produce animated cartoons, most of which focused upon Latin America as subject, some of theses videos took on health issues, such as malaria, water treatment and tuberculosis as well as produced animated characters as visual representations for these countries. In Paul Pescador's full length essay film, he reconsiders these films and their relationship between cultural diplomacy and colonialism. He examines some of the regions that Walt Disney visited and documented and attempts to understand how Disney iconography is still being culturally appropriated today.

Christopher Munch's boldly original debut, THE HOURS AND TIMES (1992), is a fictional account of what might have happened in April 1963, when John Lennon and Beatles manager Brian Epstein traveled to Barcelona for an extended weekend getaway. In the four days they spend together, the suave Epstein (played by David Angus) and the provocative Lennon (Ian Hart in his first starring role) reflect on their lives, both private and professional, as they explore the unique bond they share. Munch's sparse and intimate narrative, captured with exquisite black-and-white cinematography, is a thoughtful meditation on friendship and sexuality, crafted around a brief moment in the lives of two extremely well-known pop figures.

"I was interested in the selection of The Hours and Times as like my film its a travel film focused upon following a real life famous figure. I was interested in the manner in which cinema holds both these larger than life figures to mythological status, in the case of my film Walt Disney and his understanding of Latin America and in The Hours and Times, John Lennon and this imagined affair between him and his manager. Both films there is this queer intimacy, for both myself and the chasing of Disney as this influence/father figure as well as for Lennon and his manager in their short lived affair that may or may not have happened. Both films open conversation about revisionist history at least romanticized history instead."

-Paul Pescador.


---

May 4th 2020

Alison O'Daniel, films to be announced.


---

PAST SCREENINGS:

January 6th, 2020.



Maura Brewer, Jessica Manafort, (2018) and Agnès Varda, The Gleaners and I (2000).

The first monday of every month, Anna Milone and Jasmin Blasco invite an artist to screen one of their videos along with a film of their choice. This month Maura Brewer will be showing her film Jessica Manafort (2018) along with Agnès Varda's The Gleaners and I (2000). About the pairing, Maura states:

"In my videos, I appropriate scenes from bad Hollywood films and recycle them into something more interesting. I think of my video work as an economy of reuse, an idea that Varda explores in her meditation on trash, The Gleaners and I. In Gleaners, Varda draws a connection between making videos and picking up leftover crops, two practices that challenge private property and authorship. For Varda, every film is a self-portrait, and she searches the landscape for objects and images that reflect back on the maker. Her aging body is seen alongside landscapes of rotting vegetables and broken clocks. She says, "This is my project: to film one hand with my other hand." Whenever I make a video, I try to remember to do that - to find myself in the footage."

About Jessica Manafort (2018)

Jessica Manafort is an essay video that explores the relationship between Jessica Manafort, a filmmaker, and her father, Paul Manafort, political operative and Donald Trump's campaign manager from June – August 2016. In 2007, Jessica Manafort wrote and directed her first feature-length film, a teen drama called "Remember the Daze." According to reports, Paul Manafort invested millions in its production. Combining footage from the original film with Youtube clips, archival video, hacked text messages and video games, I reimagine "Remember the Daze" as a film about money laundering. In Jessica Manafort, Hollywood narrative, production values and beautiful actresses cover up the underlying economic realities that govern creative expression. The teen coming-of-age story is rewritten to reveal the financial transaction at its heart: the transfer of money from father to daughter.

About Maura Brewer:

Maura Brewer's work in video, performance and experimental fashion design explores the construction of female subjects in mass culture. Her video essays combine footage from Hollywood films, television and Internet subcultures to question the ways that popular culture mimes the language of feminism in the service of patriarchal capitalism. Brewer was a Whitney Independent Study Program fellow from 2014-2015, and received her MFA from the University of California, Irvine in 2011.

Her projects, videos and performances have been shown at MoMA, New York; MCA, Chicago, MUMOK, Vienna and the Centre d'Art Contemporain Genève. Her work has been the subject of solo projects at the University of California, Irvine; Art in General, New York; and Queens, Los Angeles. She is a 2017 California Community Foundation Fellow, and a 2016 and 2018 Creative Economic Development Fund grantee. Her video work is included in the collection of the Los Angeles County Museum of Art. Brewer is a founding member of the Rational Dress Society, a counter-fashion collective, and Arts Research Cooperative, an experimental art school. She lives and works in Los Angeles.


---


December 2nd 2019.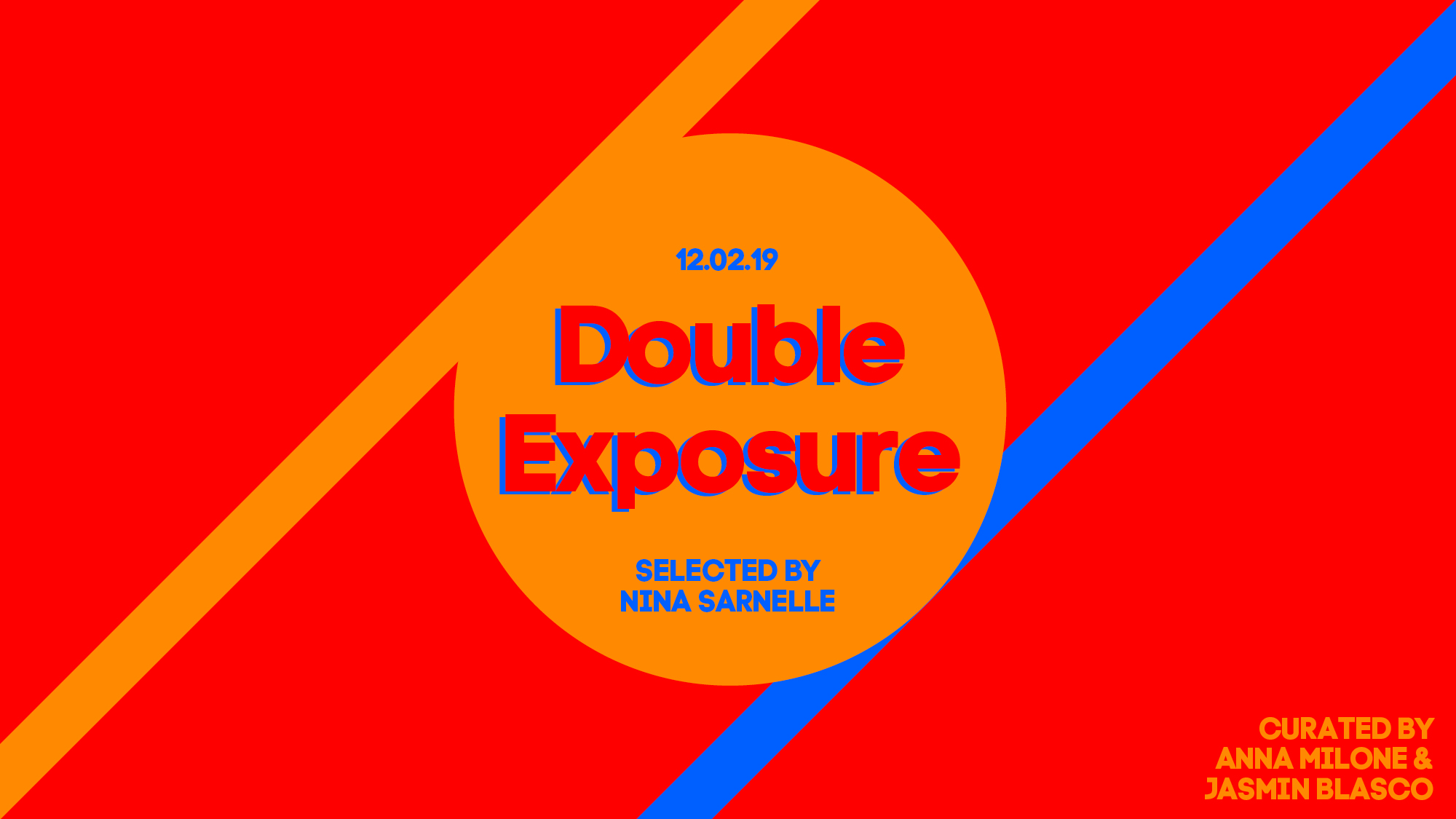 Nina Sarnelle, Nike X and My Dead Hand, along with short films by artist Lenka Clayton.

Nike X and My Dead Hand is a video research project in Air Force Blue — the color of the sky on a clear day. Conflating a history of basketball celebrity and sneaker design with the Cold War-era Nike Missile Defense system, the project began with performative installations at Angel's Gate/Fort MacArthur in San Pedro. The site is a former Nike Headquarters charged with protecting the Los Angeles Defense Area from aerial attack, where today a basketball court in the clouds has become an iconic site for filming fantasies of flight, indestructibility and arch support. A couple yards away sits the Korean Bell of Friendship, a gift from the South Korean government, sending reverberations from the apocalyptic militarism of the 1950's to present-day tensions on the Korean peninsula.

"I encountered Lenka's work during grad school at Carnegie Mellon when she moved to Pittsburgh, PA. I was inspired by the simplicity of her framing, how a painstaking act of organizing, observing or collecting can reveal truths about the world around us. Her curiosity and focus is something I'll always aspire to. Lenka's work, along with that of my graduate advisor Jon Rubin (with whom she has collaborated), taught me to look closely at things around me and trust in an open-ended social process to yield interest, idiosyncrasy and humanity. It was during this time that I developed an idea that still dictates my artistic choices today: real people are infinitely more nuanced, complex and surprising than any character I can write; "real" objects, sites or situations, infinitely more interesting than anything I can devise or construct in my studio. During this time my practice had become mostly collaborative, preferring the energy and unexpected nature of multiple voices in conversation. Lenka's work demonstrated the potential of extending this sense of collaboration to the world around me." - Nina Sarnelle.

About Nina Sarnelle:

Nina Sarnelle is an artist and musician living in Los Angeles, founding member of the Institute for New Feeling and dadpranks. (from ninasarnelle.com)

About Lenka Clayton:

Lenka Clayton is an interdisciplinary artist whose work considers, exaggerates, and alters the accepted rules of everyday life, extending the familiar into the realms of the poetic and absurd. In the last few years she completed a major commission for the Guggenheim Museum and a large project for the 57th Carnegie International, as well as a residency at the Fabric Workshop and Museum in Philadelphia, Headlands Center for the Arts and Palais de Tokyo Insta Residency. Clayton's work is held in many public and private collections including The Fabric Workshop and Museum, The Carnegie Museum of Art, The Blanton Museum and The Metropolitan Museum of Art.